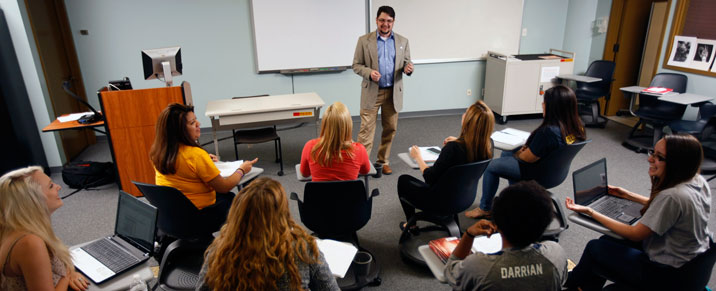 Looking for extra academic support? Check out an online workshop or attend a face-to-face offering. Need individual academic support? Contact our office and we can set up an appointment with our Academic Support Coordinator to help you further.
Recorded Workshops
Click on the links for each workshop topic to access past virtual workshop presentations.
ASC Fall 2022 Workshop Series
Each semester the Academic Success Center (ASC) teams up with Career Services, the library staff and faculty to create workshops to support student learning. Please join us for a new series of presentations!
Academic Success Workshops
Workshop Location: West Library Orientation Room, Rm. 126
| | | | |
| --- | --- | --- | --- |
| Day | Date | Time | Workshop Title |
| Thursday | 09/01/22 | 12:15 PM | Planning for Success: Semester Planning and Time Management |
| Wednesday | 09/07/22 | 2:00 PM | Planning for Success: Semester Planning and Time Management |
| Wednesday | 09/14/22 | 2:00 PM | Taking Notes that Increase Learning |
| Thursday | 09/15/22 | 12:15 PM | Taking Notes that Increase Learning |
| Monday | 09/19/22 | 2:00 PM | Reading Your College Textbook |
| Tuesday | 09/20/22 | 12:15 PM | Reading Your College Textbook |
| Monday | 09/26/22 | 12:15 PM | Preparing for Exams |
| Tuesday | 09/27/22 | 12:15 PM | Preparing for Exams |
| Monday | 10/10/22 | 12:15 PM | The Study Cycle — Academic Interval Training |
| Thursday | 10/13/22 | 12:15 PM | The Study Cycle — Academic Interval Training |
| Tuesday | 10/25/22 | 12:15 PM | Ace Your Course: Ram Rebound Edition |
| Tuesday | 11/01/22 | 12:15 PM | Managing Test Anxiety |
| Tuesday | 11/02/22 | 12:15 PM | Managing Test Anxiety |
| Wednesday | 11/09/22 | 2:00 PM | Finishing Strong: Plus One Study Habits |
| Tuesday | 11/15/22 | 12:15 PM | Finishing Strong: Plus One Study Habits |
Career Services Workshops
Presenters: Micheal Gatton and Jesse Albracht
| | | | | | |
| --- | --- | --- | --- | --- | --- |
| Day | Date | Time | Workshop Title | Presenter | Location |
| Tuesday | 09/13/22 | 12:15 p.m. | How to Get Into Grad School | Career Services | Baker Building |
| Thursday | 10/06/22 | 12:15 p.m. | Student Leadership Certificate | Career Services | West Library, Orientation Room, Rm 126 |
| Thursday | 11/10/22 | 12:15 p.m. | How to Get An Internship | Career Services | West Library, Orientation Room, Rm 126 |
Library Services Workshops
Presenter: Dennis Miles
Workshop Location: West Library Orientation Room, Rm. 126
| | | | |
| --- | --- | --- | --- |
| Day | Date | Time | Workshop Title |
| Wednesday | 10/12/22 | 1:30 p.m. | How to Combat Misinformation, Disinformation and Conspiracy Theories |
| Wednesday | 10/26/22 | 1:30 p.m. | APA Citation Style |
| Thursday | 11/03/22 | 1:30 p.m. | Chicago/Turabian Style |
| Thursday | 11/10/22 | 2 p.m. | Citation Management: Zotero |
Writer's Retreat: Write Something to Right Something
Presenter: Dr. Stacia Campbell
Workshop Location: West Library Orientation Room, Rm. 126
| | | |
| --- | --- | --- |
| Day | Date | Time |
| Tuesday | 9/13/22 | 12:30 p.m. |
| Tuesday | 10/11/22 | 12:30 p.m. |
| Tuesday | 11/8/22 | 12:30 p.m. |