Chad Pevateaux participates in marathon reading at The Modern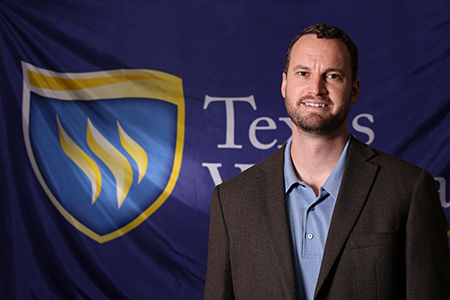 From Sept. 15-18, for the closing weekend of Frank Stella: A Retrospective, artists, writers and readers of all varieties from across the Dallas/Fort Worth Metroplex were in dialogue with Frank Stella's Moby-Dick series (1986–97).
As they read Herman Melville's epic 1851 novel Moby-Dick in the first-floor gallery where the work was on view at the Modern Art Museum of Fort Worth. Dr. Pevateaux read chapter 94-95 on Saturday, Sept. 17.
‌