Full cast and production team announced for Theatre Wesleyan's 'Stop Kiss'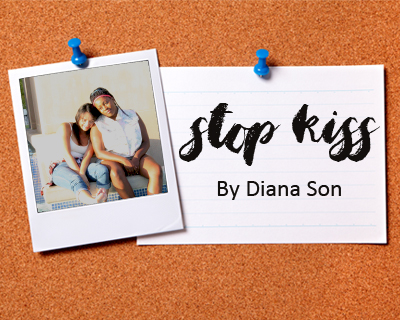 Theatre Wesleyan is pleased to announce the full cast and production team for the second production of the 2016/17 season, Stop Kiss By Diana Son.
Stop Kiss will be directed by senior theatre major, Colton Mallory, and will open on Nov. 10 for a limited run of seven performances through Nov. 20.
Tickets are now available for a pre-sale at the Theatre Wesleyan website. The Box Office will officially open on Oct. 31. For full performance schedule and box office information, please click here.
The cast includes:
Giselle Saucedo as Callie
Jasmine West as Sara
Alfredo Tamayo as George
Gabriel Crowley as Peter
Connie Abed-Rabo as Mrs. Winsley/Nurse
Kevin Dawson as Detective Cole
The production team includes:
Directed by Colton Mallory
Stage Managed by Amanda Fitzgerald
Assistant Stage Managed by Holli Price and Alison Baron
Scenic Design by Karen Potter

Assistant Scenic Design by Jose Torres
Lighting Design by Christina Carter
Assistant Lighting Design by Richard "Gibby" Givans
Sound Design by Tobin Griffin
Assistant Sound Design by Jackie Puga
Costume Design by Clarissa Murillo
Assistant Costume Design by Brianna Hunter
Properties Design by Kimberly Owen
Assistant Properties Design by Kaitlin Hatton
Publicity Design by Tyler Guse
Technical Direction by Jorge Flores
Assistant Technical Direction by John Traxler