Full cast and team announced for New York reading of 'Fallen Goldfish'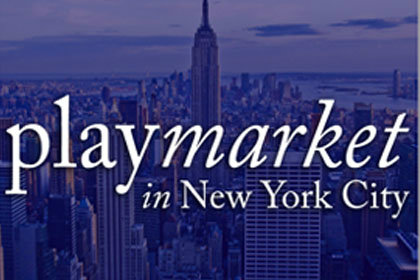 Theatre Wesleyan is pleased to announce the full cast and production team for the New York-bound Playmarket reading of Fallen Goldfish by Dean Phillips II.
Fallen Goldfish will be directed by Connie Whitt-Lambert and will be presented on-campus on Sunday, May 7 at 7:30 p.m. before a reading in New York on Tuesday, May 16.
Admission is free for both readings at Texas Wesleyan University and at Rattlestick Playwrights Theater in New York City.
The cast includes:
John Traxler as THOMAS
Holli Price as JANE
Gabe Crowley as LEWIS
Trey Cardona as JAZAR
Amanda Fitzgerald as TIESIC
Alfredo Tamayo as DAUFSON
Kate McGehee as ORN
TJ Curry as HURNG
Kevin Dawson as ERMEN
Michelle Phillips as WARRIOR/WARRIOR 1
Bria Huckaby as WARRIOR 2
Tristen Brown as WARRIOR 3
Alexi Sinclair as WARRIOR GROUP
Ray Newton as WARRIOR GROUP
Jacob Rivera-Sanchez as STORYTELLER/STAGE DIRECTIONS
The production team includes:
Director: Connie Whitt-Lambert
Assistant Director: Kim Owen
Production Manager: Tyler Guse
Assistant Director: Kim Owen
Stage Management: Jasmine Mesre, Malik Offor
Tech: Jorge Flores, Christina Carter
Costume Coordinator: Crystal Salazar
Asst. Costume: Brianna Hunter
Costume Advisor: Karen Potter
Front Of House: Akira Owens, Rayven Harris, Jackie Puga, Caley Lewis