Box office for 'Stop Kiss' now open, Wesleyan students get free tickets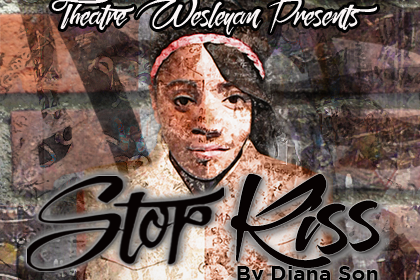 Theatre Wesleyan will continue their 2016-17 season with the play that Variety called "poignant and funny about the ways, both sudden and slow, that lives can change irrevocably." After Callie meets Sara, the two unexpectedly fall in love. Their first kiss provokes a violent attack that transforms their lives in a way they could never anticipate.
Stop Kiss is directed by senior theatre major, Colton Mallory, and opens on Nov. 10 for seven performances through Nov. 20.
Tickets are now available by calling 817-531-4211 or by visiting the Theatre Wesleyan website. For the full performance schedule, please visit the Stop Kiss page of our website.
The Texas Wesleyan Student Theatrical Experience Fund (STEF), a joint partnership with the Student Government Association (SGA) and Theatre Wesleyan, will be available to students for the 2016-17 season. This fund will be active through the online Theatre Wesleyan Box Office and in-person at the Theatre Wesleyan business office in Dan Waggoner Annex.
The STEF allows students to see Theatre Wesleyan productions at no cost to them. Tickets purchased through the Student Theatrical Experience Fund are only available for Texas Wesleyan University students. Students from other schools or universities may purchase a ticket at the full price of $5 if they show their ID at the Box Office.
Instructions on how to obtain your free student ticket through The STEF:
In Person at the Theatre Wesleyan Box Office
Visit our check-in table in the main lobby to receive a STEF Card.
Present the STEF Card and your student ID to the box office staff to redeem your free ticket.
Online Theatre Wesleyan Box Office Instructions
Go to the Online Box Office website.
Select the performance date you wish to attend.
Select "General Seating - Students" (Only 1 individual student ticket per order).
Use the code STEF at checkout.
Pick up your ticket on the day of the show, beginning one-hour before the show at the Thad Smotherman Theatre.
Wesleyan students must present their ID to qualify for the free ticket, otherwise, they will be charged for a full-priced $5 student ticket.