Wesleyan Night with the Rangers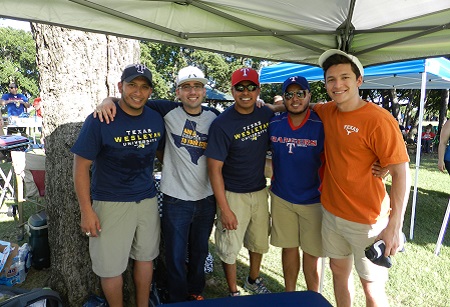 When:
Jun 12, 2020 7:05 PM - Jun 12, 2020 10:00 PM
Where:
Globe Life Field, 734 Stadium Dr, Arlington, TX 76011
Due to the MLB schedule postponement, this event is tentative.
The Texas Wesleyan Alumni Association is hosting this annual event at the new Globe Life Field for alumni, students, faculty, staff and friends. This year, we'll all sit together in the Sky Porch and root for the Rangers!
Tickets are only $40 for adults and $25 for children under 12. The cost covers your game ticket (Sky Porch, Sections 201-204), voucher for a BBQ meal, a TXWES giveaway and access to a VIP area with games, special seating and a private bar.
Registration coming soon.