Kick off the new year at the President's Picnic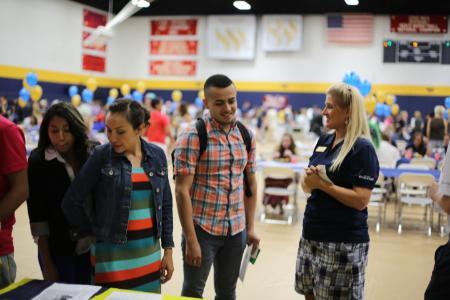 Celebrate the new academic year at the President's Picnic from 4:30 to 6:30 p.m., Thursday, Aug. 21, in the Sid Richardson gym. All students, faculty, staff and families are invited. The first 200 students will get free T-shirts.
More than 30 vendors and student organizations will be at the event. The President's Picnic will feature a picnic-style buffet and entertainment, including music and performances by the Ram cheerleaders and dancers. David Slick, who is in the Guinness Book of World Records for longest non-stop juggling, will also entertain picnic goers.
"We always enjoy welcoming our new and returning students and having the chance to bring everyone together as a Wesleyan family," President Frederick G. Slabach said. "There are so many ways for our students to get involved, and we encourage them to do that. It really enhances their college experience."