Meet Reunion Class Agent Selena (Stewart) Garcia '13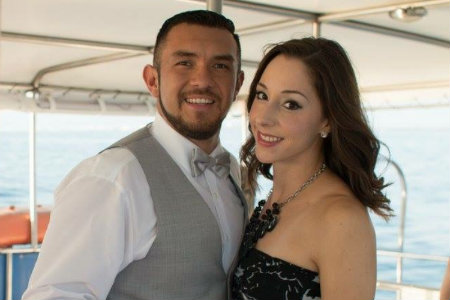 Selena Garcia '13 is celebrating her 5th TXWES anniversary. At this year's Alumni Reunion, April 19-21, we are honoring the classes of 1948, 1958, 1968, 1978, 1988, 1993, 1998, 2008 and 2013, but all alumni are welcome to be a part of the weekend festivities.
Selena had known of Texas Wesleyan prior to her attending the University. She auditioned for a music scholarship and was honored to receive one. However, what really drew her to the school was the intimate class size and welcoming environment, which solidified TXWES as her home. Her favorite TXWES memory was being able to travel to Turkey, Greece, China, Italy and Cozumel through the travel abroad opportunities that the University provided.
Selena lives in Burleson, TX and continues her work in Music Education – a profession she enjoys immensely. Working in the Music Education industry, Selena's job requires her to influence and shape young minds while having fun. Her job provides her with the opportunity to have musicals, choir dances, play a variety of instruments and put on school sing-a-longs. Her degree in Music Education from Texas Wesleyan provided her with the tools to both educate students and maintain the artistic integrity of music.
Thank you, Selena, for representing the Class of 2013! We hope to see you at the Alumni Reunion, April 19-21.