Texas Wesleyan names Sharpe new Web content specialist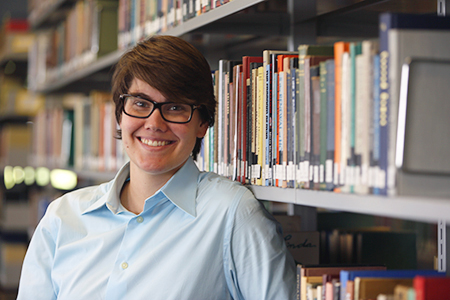 Texas Wesleyan University has selected Elaine Sharpe as its new Web Content Specialist.
"Elaine joined Web Services in our busiest time of year without missing a step," says Neal Cornett, Director of Web Services. "You can already find her work throughout the website and she will be a real ambassador for improving Web content for departments who are preparing to return to managing their own websites."
As part of the Web services team, Sharpe will plan, coordinate and execute Web content projects and provide strategic solutions for the university's digital communication needs. She is extremely eager to work with faculty and staff and to contribute to their success as content producers.
Sharpe, a graduate of Texas A&M University, was a Web content editor and producer at the Houston Chronicle prior to joining Texas Wesleyan. She has covered the NFL, MLB, NBA, PGA and NCAA and has five years of experience managing and developing content designed to engage readers and reach new audiences.
In addition to her work in professional journalism, she has three years of experience managing grassroots social media and email campaigns for Gap and lululemon athletica.
Sharpe is a Fort Worth native, an avid CrossFit athlete and runs a half marathon every year. She also practices yoga and has a passion for cooking.