TXWES to close at 8 p.m. Feb. 10-12 due to winter weather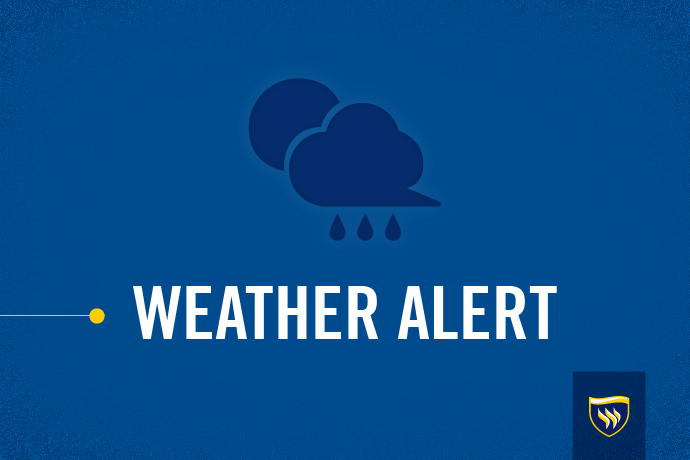 Texas Wesleyan is closed starting at 8 p.m. Wednesday, Feb. 10 through Friday, Feb. 12 to ensure the safety of the campus community during the incoming threat of winter weather.
While classes and events won't be held in person, that doesn't mean you have to cancel your plans just yet. Many of our classes, events and services are now offered virtually:
Classes

Classes will move to virtual instruction during the closure.

Advising & Tutoring

All tutoring and advising appointments will move to virtual appointments on Teams. If you have an in-person appointment scheduled, we'll contact you to see if you want to reschedule or have the meeting virtually. If you'd like to schedule a new tutoring or advising appointment, you can call or email us:

Admissions

Financial Aid

Cashier

The Cashier's Office will be available via phone and email. Give us a call at 817-531-4456 or email us at cashiersoffice@txwes.edu.

Student Affairs

IT Help Desk


IT is open and here to help virtually with your tech questions. Call 817-531-4428 or email helpdesk@txwes.edu.

West Library


Reference and Virtual Services are available by phone, email or 24/7 online chat.

Athletics

Check back here for the latest updates.