Join the clock tower prayer event Sept. 28 at noon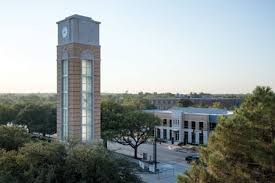 The annual See You At The Pole prayer comes to Texas Wesleyan at 12 p.m. Wednesday, Sept. 28 at the clock tower. For the last 25 years, See You at the Pole has been about one simple act—prayer. It began at high schools and slowly spread to include middle and elementary schools as well as college campuses. The goal is about students uniting themselves in prayer before God and interceding for their generation.
The event will be held at noon at the Clock Tower. All students, faculty and staff are invited to be a part of this brief time of prayer.