Virtual Think TXWES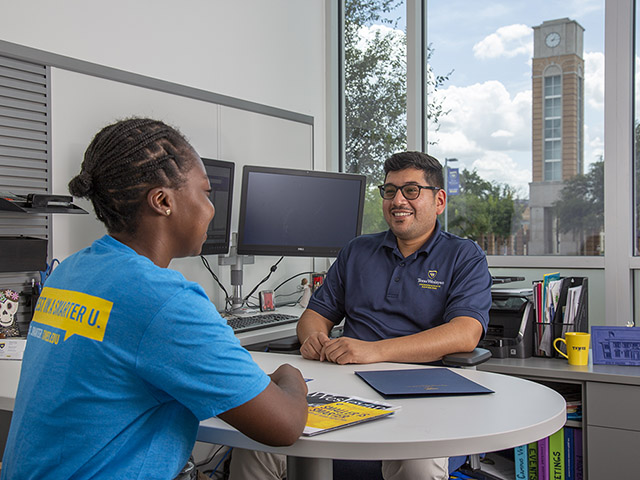 When:
Jun 11, 2020 2:00 PM - Jun 11, 2020 3:00 PM
If you're a high school student in the middle of finding your college, you should add Think TXWES to your calendar! Get the complete TXWES experience. Learn more about the admissions process, financial aid, scholarships and get all your questions answered.
This event will start at 2 p.m. on Thursday, June 11. Experience this virtual event with a group of future Rams just like yourself.
During the event, you will be able to:
Hear from current students who were in your shoes last year
Sit in on your first class and see what "Smaller. Smarter." really looks like
Meet with your counselor, faculty members and other offices to help make your decision easier