Fall Grad Kickoff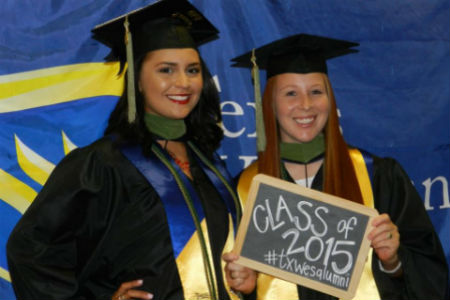 When:
Sep 17, 2019 9:00 AM - Sep 17, 2019 6:00 PM
A‌‌re you graduating this semester?
Don't miss the Grad Kickoff event from 9 a.m.-6 p.m. on Sept.17 in Lou's Place.
This is your first opportunity to gain all the information you'll need from your last first day of class to walking across the stage. Representatives from the Registrar, Provost, Herff Jones, Career Services, Financial Aid, Alumni Relations and Graduate Programs will all be in the same room to answer your questions.
Here's some of what you'll be able to do at the Grad Kickoff:
Order your cap, gown and class ring
Sign up to participate in the ceremonies
Sign up for extra tickets to the ceremonies
Get crucial information about your final semester
Learn about all Txwes has to offer post graduation
We'll see you there!