Work-Study position available for students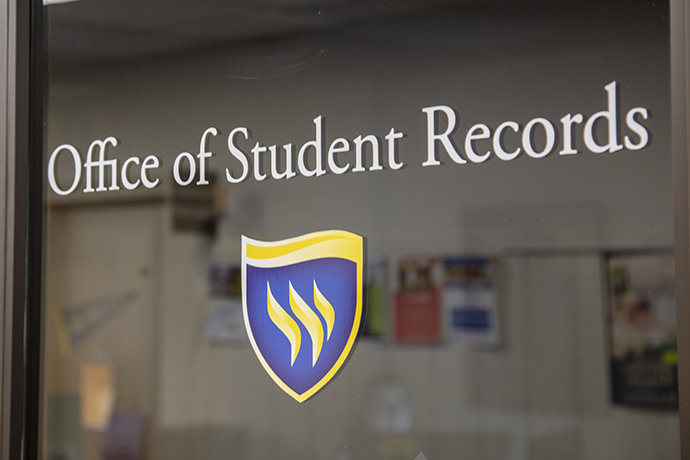 Join the exciting and challenging Office of Student Records as a Work Study student. This critical role will help ensure that student and alumni academic records are organized and ready for imaging, provide customer service to all our constituents and learn valuable office, leadership and service skills you can use in the future. Apply and join us today!
General office duties include:
Answering the phone and assisting students, faculty and alumni in the office.
Pickup and delivery of mail for the office.
Responding to emails for our general inbox.
Providing excellent customer service.
Additionally, the work study student will assist with two major projects in the Office of Student Records and assist with additional duties as needed such as organizing files, assisting staff members of the Student Records Office, assisting with graduation/commencement or other special projects as assigned.
Job requirements consist of a minimum of 3.0 GPA (exceptions upon discretion of the Registrar); must have completed at least 15 college credit hours.
Knowledge, skills and abilities for this position include:
Discretion in handling confidential matters, while complying with FERPA regulations.
Ability to work independently and in an efficient manner.
Demonstrated ability for data retrieval and report preparation.
Broad knowledge of PC hardware, software and peripherals.
Ability to maintain a professional appearance and office atmosphere.
Ability to work cooperatively with a diverse group of individuals.
Strong organizational skills.
Come join our team!
Please contact Lindsay Trammell with the Student Employment Program at trammell@txwes.edu or visit our hiring portal: https://txwes.peopleadmin.com/"