Need to recover your midterm grades?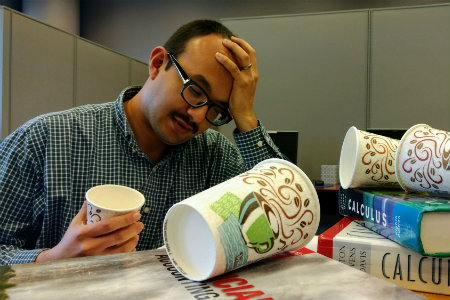 We're past the halfway point, and the end of the semester is coming up fast! There's 7½ weeks until finals are here — are your grades where you want them to be? Here's a couple of tips from the ASC that you can use to give your class grades a boost.
Take a realistic look at the amount of time and effort you have given towards your courses. Are you consistently attending and preparing for your classes? Are you studying the appropriate amount of time? Students should commit to study 2 hours of study time for every hour of class time. So if you are taking 15 hours, that is 30 hours per week of studying outside of your class time. Use our weekly study grid to block off your study time each day.
Ask to schedule an appointment with your professor to discuss what you need to do differently to succeed in class.
Determine if you need to work on re-learning some of the content to be successful for the rest of the semester.
Evaluate your study area. Are you studying in bed with your favorite Netflix shows streaming in the background? Find a quiet place that's free of distractions that you can designate as your study spot, and keep it distraction-free.
Having a hard time staying focused? Study in 30 minute increments and take a quick break, then resume studying.
Schedule a tutor appointment to get extra support.
Get back on track today!
If you need additional support, visit the Academic Success Center.