GPNA professor lends a hand in the fight against COVID-19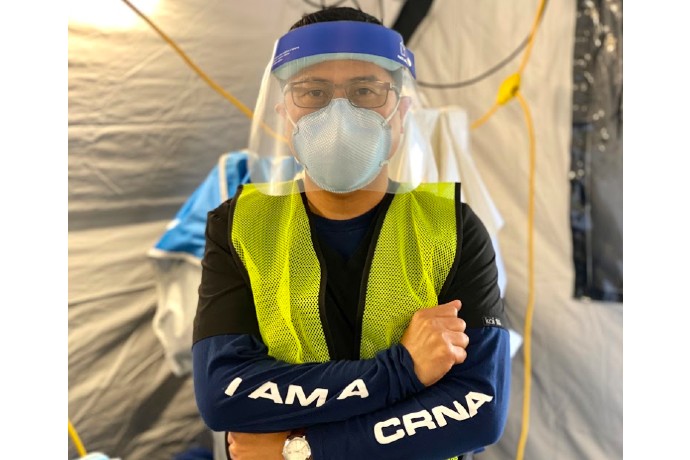 Jose D. Castillo III, Ph.D., MSNA, CRNA, APRN, assistant professor in Texas Wesleyan's Graduate Programs of Nurse Anesthesia, played a critical role in making sure people in Florida received their COVID-19 vaccinations.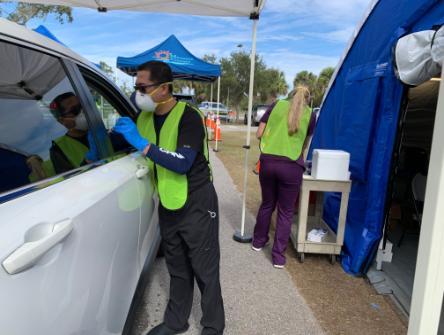 In late December, Dr. Castillo, an immediate past president of the Florida Association of Nurse Anesthetists (FANA), was asked by the Florida Division of Emergency Management to help find volunteer certified and student registered nurse anesthetists (CRNAs and SRNAs), RNs (registered nurses) and advanced practice registered nurse (APRNs) to administer vaccines. FANA stepped up and was able to help start a statewide volunteer program. Now, there is a pool of more than 2,400 Florida RN and APRN volunteers ready to take part in vaccination efforts.
On Jan. 7, Castillo was among a group of 5 volunteers deployed to a Florida park to vaccinate more than 750 people.
"A few were crying after they got the vaccine … Even with the masks, the eyes of the men and women I met displayed agony, extreme relief and gratitude. It was a tad much for my psyche to decipher, but it is these goosebump moments that define how we can help our communities in the fight against COVID-19," said Castillo.