No plans for spring break? Visit Texas Wesleyan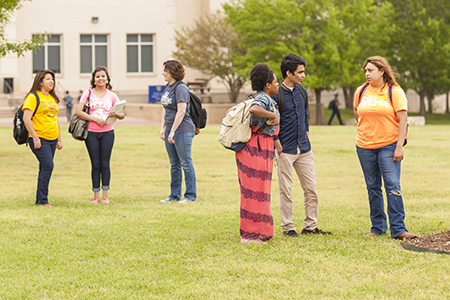 Spring Break is right around the corner. If you don't have any plans, you do now. Sign up for a campus tour, and take advantage of your time off. Here are five reasons to sign up for a spring break tour.
1. See campus for yourself
You need to see if you like it here. You can look at photos all you want, but you have to visit campus to know if it's the right place for you. You can't have an, "It felt like home" moment sitting in front of your computer. Schedule a visit to see our fantastic campus and experience our close-knit Ram community for yourself.
2. You only have so many excused absences
You probably have a limited number of excused absences to visit colleges. Save one of your days and visit our campus over spring break. Use your time off wisely and visit Texas Wesleyan. It's one less day you have to worry about making up class work, missing practice or anything else.
3. Give yourself time to make your decision
Visit Texas Wesleyan during your spring break, and give yourself plenty of time to decide if we're the right fit for you. Sometimes it's love at first site and sometimes you have to think about it. When you visit us early, you're giving yourself more time to make the decision that's right for you.
We already love our campus, now it's time for you to see if you love it too. Visit Texas Wesleyan this spring break and check out what being a Ram is all about.

‌