Top 5 reasons to visit Texas Wesleyan this summer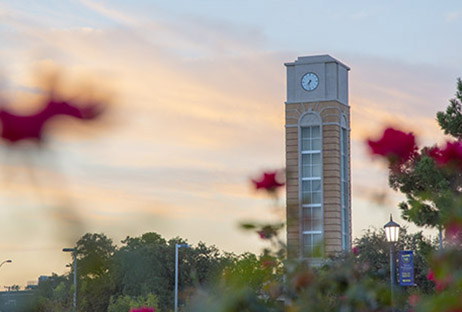 It's summer break and you've got big plans to hang out by the pool with your friends, go on family vacation, and have a blast. Get a jumpstart on your college search process and visit our campus. Take a look at five reasons why you should visit Texas Wesleyan this summer.
1. Your tour is even more personalized
You're getting ahead of the game – most students won't visit campuses until the fall. Visit Texas Wesleyan this summer and beat all the crowds. Your tour guide is completely focused on you and giving you the best Texas Wesleyan experience possible.
2. You have time to come back for a second look
Visit Texas Wesleyan this summer and give yourself time to come back for a second look to make your final decision. We know you'll probably apply to a few schools and we don't mind showing you around a second time. Especially if it means you'll fall in love with our campus all over again.
3. Explore Fort Worth while you're here
While you're in the neighborhood, check out all that Fort Worth has to offer. Catch a concert while sitting in a tube on the Trinity River at Panther Island Pavilion's Rockin the River summer concert series. Expand your horizons at the modern art museum or the National Cowgirl Museum and Hall of Fame. Take a 10-minute drive from campus to Magnolia Avenue for your pick of top-rated restaurants and shops.
Trust us. There's more to do around here than just study.
4. You have all this free time
Now that school is out, you've got more free time than you know what to do with. Take some of that and come visit our campus. We know that missing school for your college visit looks fun, but what about the work you have to do when you come back? Visit our campus this summer and save yourself the stress later.
5. There's no rush
Since you have all of this free time, slow down a bit and really take in our campus. If you're going to spend the next four years here, we want you to feel at home. You can take as much time as you need to get all of your questions answered and see if Texas Wesleyan is a good fit for you.
Have we convinced you to visit yet? Check out your campus visit options and sign up for the one that best fits you. We can't wait to see you. Go Rams!

‌