Headmaster's Brunch gives new audience an up-close look at 'Smaller. Smarter.'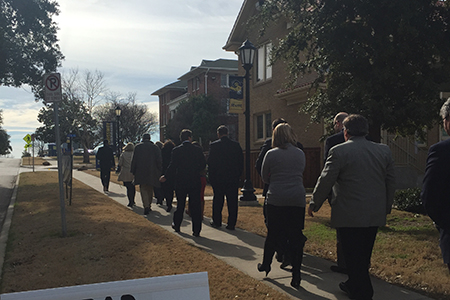 On Friday, Jan. 16, the Office of Admissions held the inaugural Headmaster's Brunch, hosting 14 headmasters, presidents, college advisors and academic planners from DFW-area private schools.
They enjoyed brunch, a Q&A with President Frederick G. Slabach and a tour of campus during the event. President Slabach also shared the plans for the university's future and showed why Texas Wesleyan would be a great fit for their elite students.
For some, it was their first time on campus in many years, and an excellent chance for them to see the growth of the university.
Congratulations to the Admissions team on a successful event!