End Alumni Reunion with a bang at the musical and Afterglow Party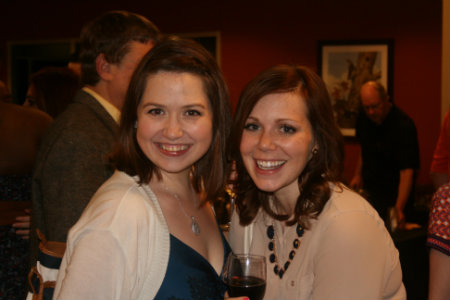 UPDATE AS OF 3/16/2020: Texas Wesleyan has cancelled all university events and activities to limit the spread of COVID-19 per CDC guidelines. For more information and updates to the university's response to the current health crisis, visit txwes.edu/coronavirus.
Theatre Wesleyan's 66th annual musical will be a production of the hilarious Tony Award®-winning Best Musical, A Funny Thing Happened on the Way to the Forum. This joyous, musical romp through Rome has desperate lovers, scheming neighbors and secrets behind every toga. Seating is limited and tickets are now available on the Alumni Reunion registration form.
After the musical, join us at the Afterglow Party sponsored by Charles Duke '53 and Joe Don Conger at Moritz Circle. This year, there will be a dessert bar with plenty of sweets and wine for all! The DJ has the perfect playlist so you can dance the night away under the stars. You'll also have the opportunity to meet the Theatre Wesleyan cast from the musical and check out the TXWES Goldline Dancers spring fashion show!