First UMC Hurst donates to TXWES students during pandemic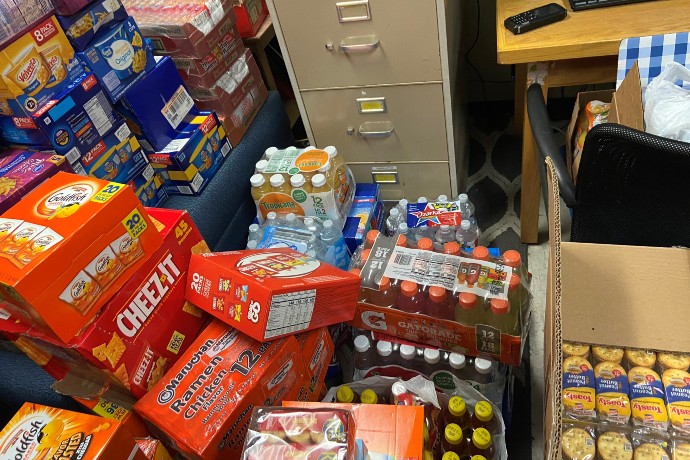 Cynthia Rodriguez works in the admissions office here at Texas Wesleyan. In a recent staff meeting, she learned that some of our students stayed in the dorms after the campus closed as a result of COVID-19.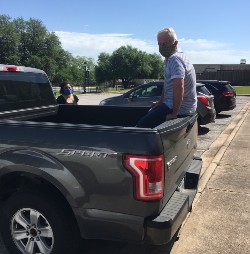 Cynthia wondered if the students have what they need to finish the semester in the midst of the campus closure.
Although food service was still provided, it wasn't as robust with a limited amount of students and staff on campus. That's when Cynthia had the idea to ask her church, FUMC of Hurst, if they would be able to help our students.
Lucky for her, Associate Pastor Donna McKee graduated from Texas Wesleyan in 1975 and was quick to act for these students in need. Especially since one of her church members is a current student living in the TXWES dorms – Raquel Velasco.
Raquel is a senior graduating this month with a double major in athletic training and religious studies and she currently lives in O.C. Hall. She communicated with the church about items that she and the other students in the dorms needed, which mostly consisted of non-perishable food items and cleaning supplies. Their wish came true and the church was able to provide five car loads of supplies and a substantial monetary donation as well.
Not only do the students have supplies to finish out the year, some of the food items will also help supply the on campus food pantry for the fall semester. With the monetary donation, our on-campus residents will be treated to a burger from our friends at Ben's Triple B before the end of the semester.
Thanks to our amazing staff like Cynthia and alumni like Donna, we are able to continue providing the Smaller. Smarter. college experience for our students. They are our number one priority and we are so thankful for the generous support from the community around us.