See who's celebrating anniversaries at the 2020 Alumni Reunion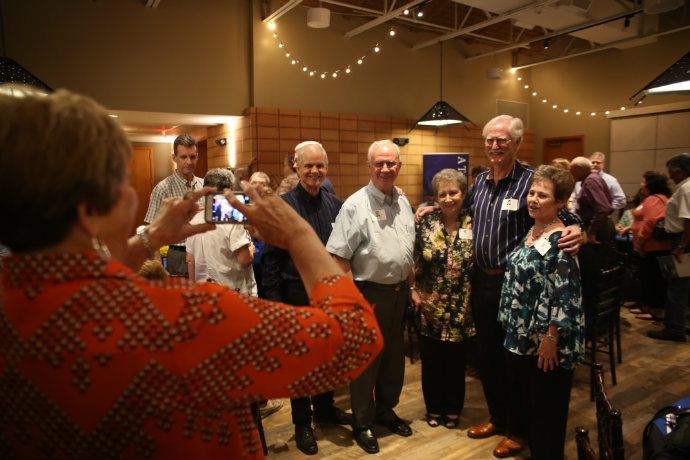 UPDATE AS OF 3/16/2020: Texas Wesleyan has canceled all university events and activities to limit the spread of COVID-19 per CDC guidelines. For more information and updates to the university's response to the current health crisis, visit txwes.edu/coronavirus.
Every year, the university invites alumni to reconnect with fellow Rams and revisit their favorite Wesleyan memories. The 2020 Alumni Reunion will be April 23-25 and is full of exciting events for all!
All alumni are invited to the reunion, but we honor the class years who are celebrating anniversaries.
2020 Class Anniversaries
60th - Class of 1960
50th - Class of 1970
40th - Class of 1980
30th - Class of 1990
25th - Class of 1995
20th - Class of 2000
10th - Class of 2010
5th - Class of 2015
We hope you'll consider adding a gift to your reunion registration in honor of your TXWES anniversary and we look forward to seeing you during the 2020 Alumni Reunion!
If you have any questions about alumni reunion events, contact the Office of Alumni Relations at alumni@txwes.edu or 817-531-6548.