Alumnus chosen for post-doctoral fellowship at Columbia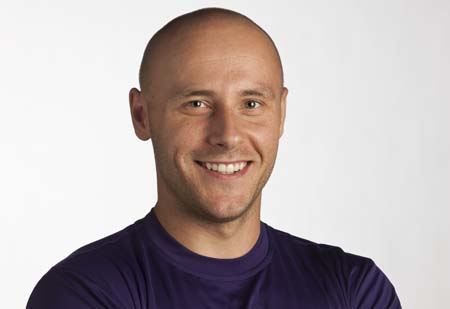 Nobel Prize Winner Dr. Eric Kandel of Columbia University Medical Center in New York City can thank table tennis for bringing his newest researcher to the United States.
Dinko Kranjac '07 had never stepped foot in the United States when he arrived at Texas Wesleyan in January 2004. The Croatian native found Wesleyan while investigating American universities that had table tennis teams.
"I had been playing table tennis since I was six years old. After high school, the major thing I wanted to do was continue playing, but in Europe it's difficult to play sports at a high level and go to school at the same time. I wanted to be a student-athlete and Texas Wesleyan made that possible."
Kranjac excelled as both a student and an athlete, earning a B.A. in psychology while being a key member of four national championship teams.
Things don't always go as planned
Kranjac's original plan was to stay two years then return to Croatia. But the Texas Wesleyan experience derailed those plans.
"I liked it way too much here and decided to stay," he said.
It's a good thing because it was during his third year at Texas Wesleyan when his life's calling became evident.
"In my junior year I took the Biological Psychology class taught by Dr. Jay Brown. He introduced me to the bio mechanisms of the brain and how they affect learning and memory. At that moment I decided I wanted to pursue neuroscience."
Chosen for neuroscience fellowship
From Wesleyan, he matriculated across town for graduate work at TCU. After receiving his Ph.D. in May, Dr. Kandel selected Kranjac for Columbia University's highly coveted post-doctoral fellowship. Kranjac is researching the impact of genetic and environmental factors on post traumatic stress disorder. By learning more about its causes, he hopes to discover ways to undo PTSD's often debilitating effects.
While his time at Texas Wesleyan started the journey that has taken him to New York, Texas Wesleyan was also where he met his wife, Ashley Wendell Kranjac '07. Fellow psychology majors, Dinko and Ashley, inexplicably, never had a class together and did not meet until their senior year. Ashley is also in New York, working on her doctorate in sociology at The State University of New York – Buffalo. The distance between Columbia and SUNY-Buffalo is about six and one-half hours by car, he said.
"Both of us have the same goal, and that's to be tenure-track university researchers and teachers. This time apart will be difficult, but we know, long term, we are making the right decision for our future."
That future holds tremendous potential for groundbreaking neuroscience research that may improve the lives of individuals experiencing PTSD. And table tennis made it all possible.