June 2019 Class Notes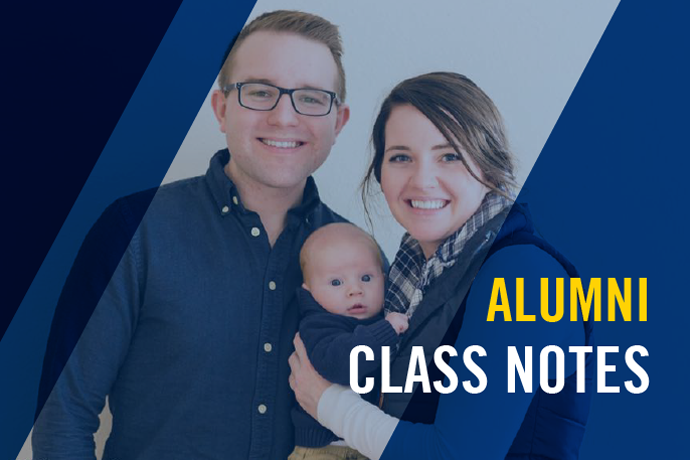 Pearl (Ayers) Friesenhahn '72 retired after working 35 years with the Department of Defense. She also worked on NASA contracts in Houston for 11 years.
Judy Clayton Pugh '76 received certification as an approved director at Sweet Adelines, International, an organization that promotes four-part a capella harmony in the barbershop style.
Tamlyn Wright '92, award-winning designer and world-renowned creative producer, was the keynote speaker for University College Day 2019.
Marc Veasey '95 has been appointed as an assistant whip for the 116th Congress.
Kurt Greve '98 has joined Lathrop Gage law firm in their recently opened Dallas office. Greve's onboarding expands the firm's team of Toxic and Mass Tort and Product Liability and Personal Injury attorneys.
Leslie Hopton-Jones '00 received the Excellence in Teaching Award at Pantego Christian Academy.
Bryan Stevenson '01 (lighting design), current student Jasmine Mesre (assistant stage manager) and Dana Schultes '98 (executive producer) are all involved in the Stage West production of "Holmes and Watson," which runs through June 30.
Laith Sando '02 was featured in Burleson NOW magazine for his talent in the sport of curling. It's truly a family affair as his mother and grandfather competed national in the sport and he and his immediate family members are continuing this family legacy.
Jen Teague '02 started a podcast "#BeAHiringHero" in January. It's available through iTunes, Spotify, Google Podcasts, Breaker, PocketCasts, RadioPublic and Anchor. The purpose of each episode is to help startups and small businesses looking to expand to understand how to make better hiring decisions.
Karime Naime '04 welcomed baby boy, Thiago, to the world on March 13.
Ayah Sayyed '06 published her first children's book, "Sabeel and her Superheroes," which is available online at Amazon and Barnes and Noble.
Johnny Gonzales '10 appeared on a recent episode of Law & Order.
Morgan Marr '10 and wife Emily welcomed their new baby, Sterling, into the world on Feb. 10.
Ryan Keating '11 and wife Mindy welcomed baby girl, Amelia, to their family on April 29.
Diana Gerrard '12 received her Ph.D. in cellular molecular and biomedical sciences from the University of Vermont.
Alex Hendee '15 is excited to announce that she is officially a registered nurse.
Meghan Finley '15 and Stephen Vereker eloped in Charleston at White Point Garden surrounded by their families.
Hayley Eaker '16 was named Bridgeport Elementary Teacher of the Year
Tyler Guse '17 and Clarissa Murillo '17 are currently working as costume technicians for Disney Cruise Line.
Abby Miller '18 receives prestigious Fulbright English Teaching Award. She will be teaching English at a university in Columbia, in South America starting in Aug. 2019.
Zahraa Saheb '18 is working for the U.S. House of Representatives for Congressman Marc Veasey '95 (TX33).
Under the direction of Dr. Stephen Simons - retired TXWES faculty member - the Chancel Choir of Arlington Heights United Methodist Church recently performed the production of the "Grand Mass in C Minor" by Wolfgang Amadeus Mozart. Several alumni are members of the chorus including Ralph Burkey '99, Jeri Chipman '97, Marjorie Elliott '97, Evan Faris '76, Janie Faris '77 MA '83, Stan Graner '81, Alice Howie '66, Donna LaFon '72 & '79, Tani Simons '74 and Walter Smith '72 & '78.
Do you have news to share? Email alumni@txwes.edu or call 817-531-6548 to let us know about your latest promotion, accomplishments, baby news, weddings and more!