Meet the new alumni scholarship recipient, Lucia Cruz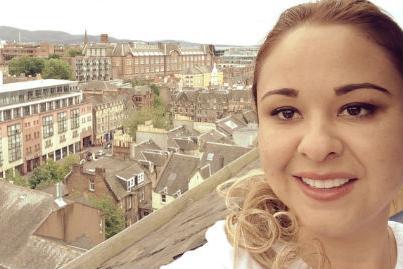 Congratulations to Lucia Cruz, Spanish major, is one of the recipients of the Alumni Association Legacy Student Scholarship. Cruz is thrilled about being the recipient of the scholarship award and can't wait to continue getting her undergraduate degree at Texas Wesleyan.
"There are many things that I love about Texas Wesleyan, but I really love the fact that every professor approaches me and all other students by our names," Cruz, said. "It makes me feel like Texas Wesleyan professors make every student count and feel comfortable."
About Lucia Cruz
Cruz is involved in different academic study groups on campus, as well as being a student worker in the Cashier's Office. She enjoys being a student at Texas Wesleyan and loves the academic atmosphere. She wishes to teach Spanish at a high school level after graduating and later return to Texas Wesleyan to complete a masters program.
Applications for the 2017-18 Alumni Association Legacy Student Scholarship are due Jan. 31. For more information go to txwes.edu/alumnischolarship or contact the Office of Alumni Relations at alumni@txwes.edu or 817-531-6548.