Texas Wesleyan alumna is making a difference in medicine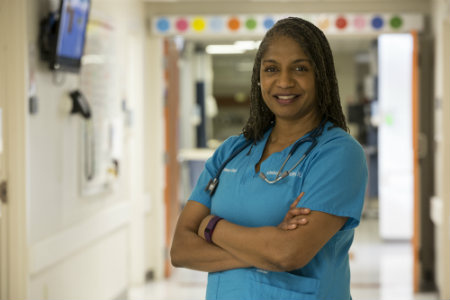 Texas Wesleyan University alumna, Kimberly Persely M.D. '89, is making a difference in the Dallas medical community as a gastroenterology specialist.
Persely came to Texas Wesleyan from O.D. Wyatt High School on a music scholarship. Encouraged and supported by her professors, Persely changed direction and decided to pursue medicine.
"Texas Wesleyan helped me develop and grow, not only academically but also in confidence," Persely commented. "It helped me realize that I was capable of doing something incredible like going to medical school."
After graduating from Texas Wesleyan, she went on to medical school at the University of Texas Southwestern Medical Center and completed her internship, residency and fellowship at Parkland Hospital in downtown Dallas.