2015-16 "Morton Challenge" fundraising shatters records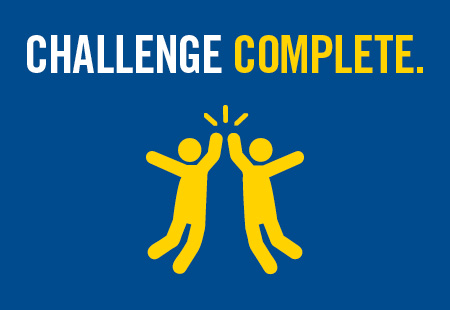 The Wesleyan Fund saw major increases in donors and gifts for the 2015-16 year, thanks in part to a matching gift for new and increased gifts from Jack Morton '43.
1,189 donors gave a total of $725,200 to the fund, surpassing the $600,000 goal and shattering giving in previous years. Overall alumni giving is up 30 percent from last year. More than 77 percent of gifts received were new or increased gifts.
"The significant growth in giving to this year's Wesleyan Fund is just another of example how engaged and passionate the Texas Wesleyan community is about their University," Jim Lewis, Vice President for University Advancement, said. "We thank Jack Morton for his generous matching gift, which provided the catalyst for such a successful year."
In addition to the matching gift, this year's Wesleyan Fund reinforced the University's "Smaller. Smarter." message and featured an appearance from "Colonel Ram," a Patton-esque drill sergeant who encouraged donors to "drop and give me $20 … or $10 … or heck, even $5."
The Wesleyan Fund is the university's annual fund, which helps fund scholarships for students, improves academic programs and gauges faculty, staff and alumni support of the University.
Big wins for Texas Wesleyan
The record Wesleyan Fund is another in a string of big wins for the University, including a major leadership gift for the construction of a University Center, the announcement of a new football program and an increase of applications and total university enrollment.
"The most important asset Texas Wesleyan has is our dedicated community who love this university deeply and are committed to building its future," President Frederick G. Slabach said. "These results are just another example of the community's dedication to Texas Wesleyan."

‌