Join the movement. Scheduled giving for North Texas Giving Day begins now.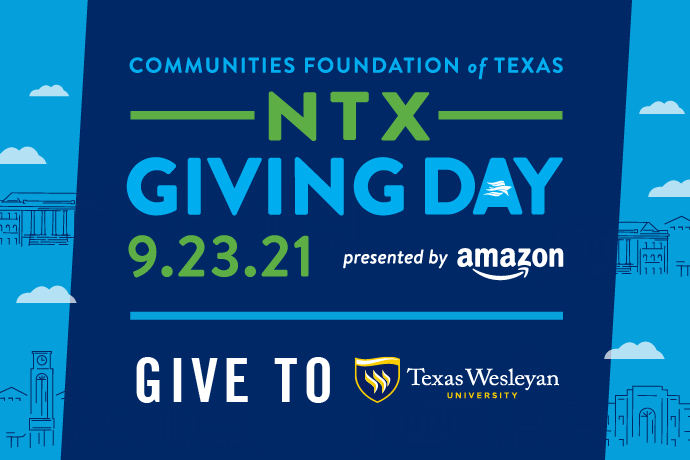 North Texas Giving Day is an opportunity to show the community that we will continue to rise above any challenge and take care of each other through our RAMily's generous spirit.
This regionwide movement celebrates the important role every person can play in making a real impact. No matter what size your gift is, it increases our capacity to support TXWES students.
Wondering how?
Every donation up to $10,000 will be eligible for bonus funds from the Communities Foundation of Texas, so your gift, combined with the gifts of others, makes a pretty big difference.
Your North Texas Giving Day gift to Texas Wesleyan University supports our students through the Wesleyan Fund, which utilizes funds raised to bridge the gaps for students who need supplemental financial aid, to provide funding for key academic programming, and to address unexpected student needs.
So what's the goal?
Our goal is to raise $30,000 between now and September 23. Rams, you rose to the challenge in a major way last year, so let's start this semester strong and knock this goal out of the park again!
While North Texas Giving Day officially begins on September 23, you can help us get a head start today. Scheduled giving is open between Sept. 1-22. Visit northtexasgivingday.org to show your support!
Help our community unite, rise and thrive.
HELP US SPREAD THE WORD
Support of any kind is incredibly helpful. By spreading the word and encouraging your friends and family to give, you can help us reach our goal and allow us to provide support to even more students. Share this article and follow us on Facebook and Instagram to keep an eye out for upcoming North Texas Giving Day posts.