Reserve your spot for the Stars of Service Awards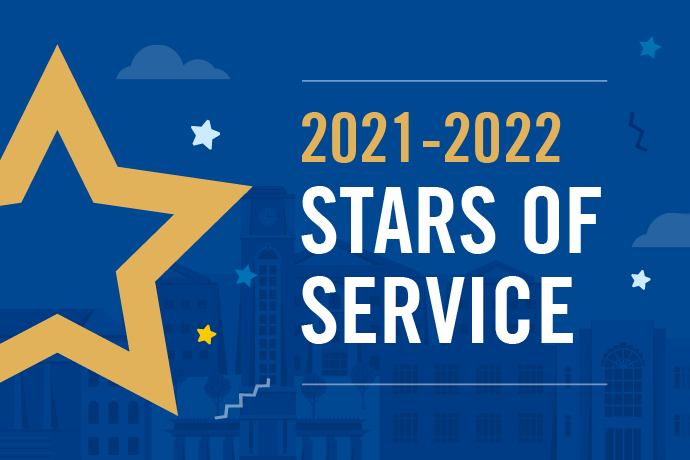 We are so excited to announce that we are now accepting reservations to our 2021-2022 Stars of Service Employee Recognition Awards from noon–1:30 p.m. on Tuesday, May 17 in the Martin Center Ballroom.
Reservations are required to attend. You do not want to miss this celebration!
Click HERE to reserve.
Reservations must be submitted by May 10th.