Annual Goostree Symposium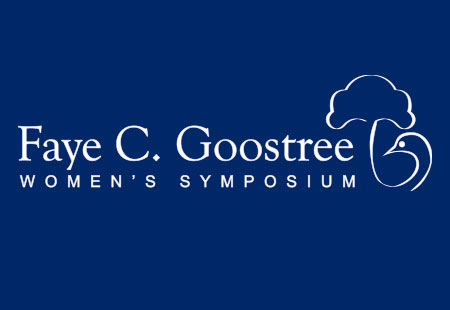 When:
Feb 16, 2016 12:15 PM - Feb 16, 2016 1:00 PM
Elizabeth Alexander and Brenda Taylor-Matthews will speak at the Annual Goostree Symposium at 12:15 p.m. on February 16 in Martin Hall. The symposium is free and open to the public, with a
paid luncheon
to follow immediately after at Lou's Place.
‌The topic of Alexander's and Taylor-Matthews' presentation is "Becoming Texas Wesleyan." They will discuss some of the more interesting facts of how Texas Wesleyan came into existence along with several of the unusual traditions that were a mainstay of Texas Wesleyan in it's early years.
The cost of the luncheon is $18 for the general public, $15 for faculty and staff and $10 for students.
About the speakers
Elizabeth Alexander is the A.M. Pate Professor of Early American History at Texas Wesleyan University where she teaches courses in Colonial and Revolutionary American History, Early National United States History and the Civil War. She received her Ph.D. from Texas Christian University in 1998. Her book, Notorious Woman: The Celebrated Case of Myra Clark Gaines (LSU Press, 2001), won the 2002 David J. Langum Prize for Legal History/Biography and the Willie Lee Rose Prize for the Best Book in Southern History by a Woman, presented by the Southern Association for Women Historians.
Brenda Taylor Matthews is Pate Professor of History and Chair of the Social Science Department at Texas Wesleyan University. After receiving her Ph.D. from Texas Christian University in 1994, Dr. Matthews began teaching courses in Texas History, Women's studies, Latin America and World War II. During the 1998-99 academic year, she was a Fulbright Professor in American Studies at the University of Stuttgart, Germany, where she taught courses on the American West and the New South. Her publications including chapters on New Deal Health, Texas Music, and a chapter in each of the books, Grace and Gumption: Stories of Fort Worth Women and Grace and Gumption: The Cookbook on the Sisters of Saint Mary of Namur at Our Lady of Victory.