The President's GEM Award: Debbie Cavitt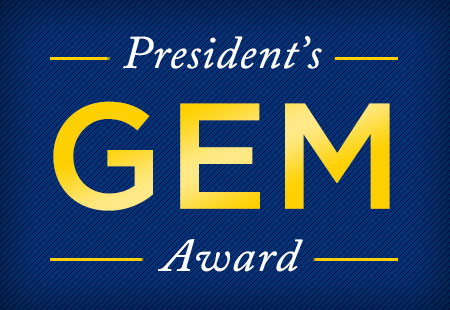 My next GEM Award goes to Debbie Cavitt, director of purchasing. In her 17 years at Texas Wesleyan, she has earned a reputation as a key go-to person, especially when it comes to purchasing. Debbie's work does a great deal to support the goals of our 2020 Vision, especially goals for financial vitality and campus improvements.
Fiscal responsibility is an important part of our financial health, and Debbie works tirelessly to facilitate the procurement process and secure quality goods and services at the best value. She is a steward of the funds we are investing in Texas Wesleyan, and helps us save significant dollars that we can in turn use to address additional needs.
The number of RFPs that have come into her office over the last year has increased greatly as a result of the University's new investments in campus enhancements and programs. Debbie has worked many long, extra hours to oversee and develop RFPs for departments across campus, ranging from small projects to multi-million dollar projects.
Debbie embraces each project with her can-do, positive attitude. Please join me in thanking her for all that she does, and for going the "extra mile."
Fred
Frederick G. Slabach
President
Texas Wesleyan University