Garza named head baseball coach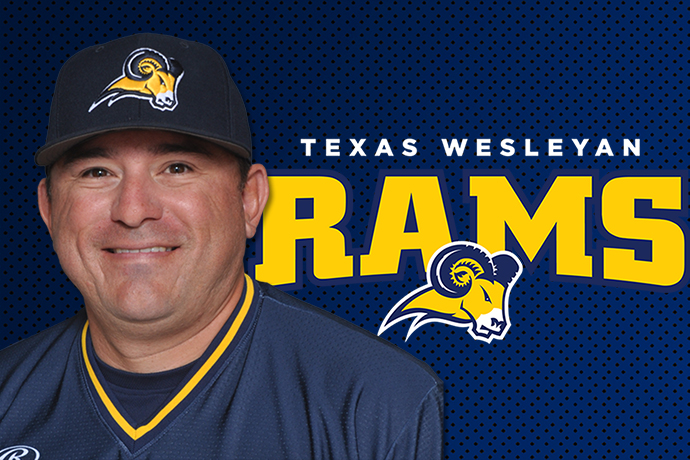 Fort Worth, Texas – Texas Wesleyan University Athletic Director Ricky Dotson has announced Bobby Garza as head coach of Baseball.
"Bobby is an outstanding leader and coach and has shown incredible dedication and commitment to our student-athletes," commented Dotson on the addition of Garza. "From his experience as assistant and as interim head coach, he understands the culture at Texas Wesleyan and is committed to our mission. I believe Bobby will succeed in producing highly competitive teams and in mentoring our student-athletes as we move into the next chapter of Texas Wesleyan Baseball."
Garza was named interim head coach during the 2018 season and holds a 25-14 (.645) record in that time. He was in his fourth year as an assistant coach for the Texas Wesleyan University baseball program before taking the helm.
"My wife and I are extremely excited to be named head baseball coach," commented Garza. "This is an exciting time at Texas Wesleyan and I am honored to be in this position. I want to thank President Slabach and Ricky Dotson for this special opportunity."
Under his direction, the 2018 Rams produced the SAC and NAIA Player of the year in Kiki Menendez, who recently signed with the Los Angeles Angels and Stephen Yancey, who signed with the Tampa Bay Rays.
Eighteen of his players have gone on to play professional baseball.
"Our goal will be to develop our student-athletes' potential through the game of baseball," Garza continued. "We will establish a team first environment with the NAIA core values: Integrity, Respect, Responsibility, Sportsmanship and Servant Leadership."

He also helped the Rams to back-to-back appearances in the NAIA National Tournament Opening Round. In the 2017 season, he helped the Rams to one of their most successful offensive seasons with a .329 AVG, 66 HRs and 413 RBI. This season (2018), the similar posted similar outstanding numbers with a .345 AVG, 71 HRs, and 384 RBI.

Garza brings a number of years of coaching experience to the Rams. He served as assistant head baseball coach and recruiting coordinator for six seasons at Northwood University, and prior to that coached at Dallas Baptist University and First Baptist Academy High School in Dallas.

At Northwood, he helped recruit and develop 40 All-Conference players, two Conference Players of the Year, three Conference Pitchers of the Year, and eight All-Americans.

In 2013, he helped lead the Knights to the Avista NAIA World Series in Lewiston, ID, and a No. 3 national ranking. The Knights also won a pair of Red River Athletic Conference Championships during his tenure.