Kiki Menendez named SAC Player of the Year, 5 Rams named All-SAC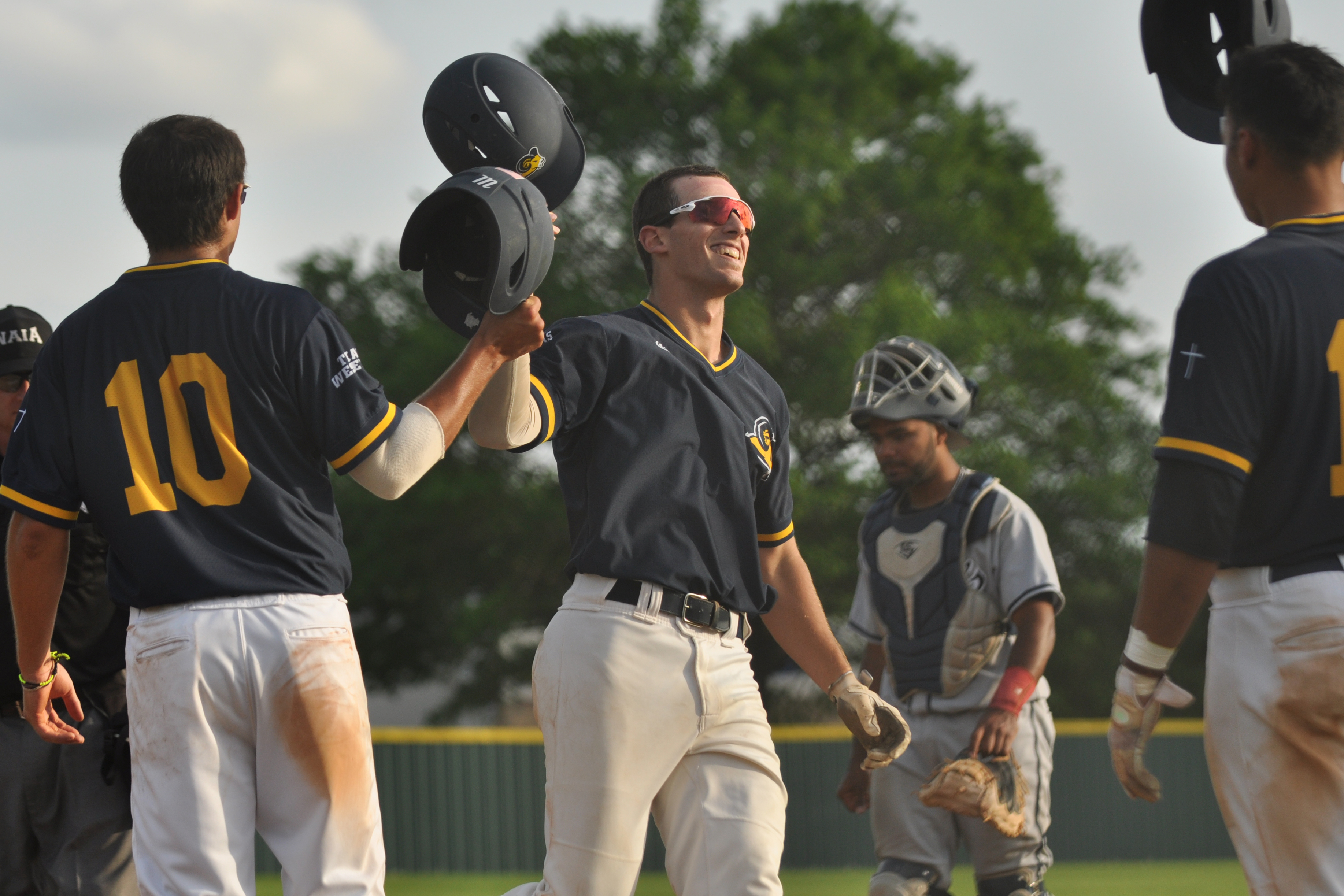 The Sooner Athletic Conference has announced its 2018 Baseball All-Conference team. Five members of the Texas Wesleyan University team were among those honored including Kiki Menendez who was named 2018 SAC Player of the Year.
The SAC All-Conference team features 33 players (16 on the 1st-team and 17 on the 2nd-team) and was voted upon by the league's head coaches.
Cory Gallegos and Jacob Barfield joined Menendez as 1st-team selections while Julio Ibarra and Brad Sugg were named to the 2nd-team. Menendez was named Player of the Year and Ibarra received a Gold Glove award at first base.
The Rams await a possible at-large bid to the NAIA National Tournament Opening Round. The field of 45 teams, comprised of nine five-team double elimination tournaments, will be announced at 3 p.m. Thursday, May 10, on the NAIA Facebook page.
Texas Wesleyan is looking to make its third consecutive appearance in the National Tournament Opening Round and their sixth appearance since the NAIA went to the opening round format in 2009.
Kiki Menendez – 6'2" Senior Outfielder, Austin, TX – 1st-team – Player of the Year
Menendez has had the single most prolific offensive season in Texas Wesleyan history. He leads the nation with a school record 26 home runs and has combined that power with incredible consistency. In addition to the home run record his .466 batting average and his .995 slugging percentage are both well ahead of the school records of .444 and .856. He has set school records with 89 hits and 190 total bases and needs just seven runs to match the record of 73 and seven RBI to match the record of 91. He also had a school-record 21-game hitting streak and has hit safely in 46 of 51 games played.
Menendez leads the nation with 26 home runs, 190 total bases and a .995 slugging percentage. He ranks second with 84 RBI, fifth with his .466 AVG, fifth with 23 doubles, eighth with 89 hits, and 15th with 66 runs scored, and he has accomplished all of that while ranking 96th nationally with just 191 at-bats.