New Athletic Weight Room coming soon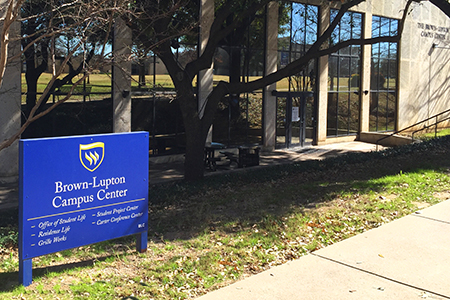 Football is coming to Texas Wesleyan and work has already begun to prepare for the influx of student-athletes.
First step: A bigger and better weight room that will serve all student-athletes.
The weight room will be located in the space that was home to GrilleWorks, in the Brown-Lupton Student Center.
The Brown-Lupton Student Center is connected directly to the Sid W. Richardson Center, which currently houses the athletics department offices, kinesiology, athletic training, the natatorium and gym.
"We are happy to have space for a new weight room that is already connected to the athletics department and so close to our athletic training team," Steve Trachier, Texas Wesleyan's athletic director, said.
Work will begin mid-March to transform the loft area above GrilleWorks into a film room for athletic team meetings and office space for the football coaching staff.
Once complete, construction will begin on the new and larger Athletic Weight Room, and it is scheduled to be complete in mid-August for the start of the Fall 2016 semester and the arrival of the football leadership class.
GrilleWorks will be relocated to the north side of the Baker Building.
Stay tuned for more campus improvements as Texas Wesleyan prepares to expand its athletic program with the arrival of football in Fall 2016.