Join our Team! Apply to be an RA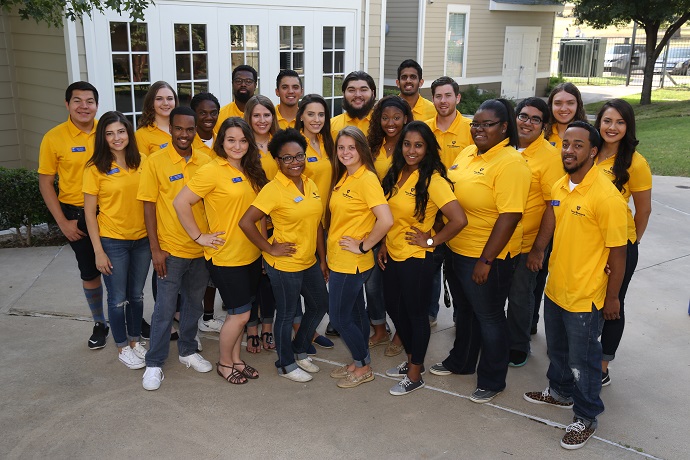 Each spring semester at Texas Wesleyan, Residence Life looks for new and dedicated students to join our RA team. We hope to continue growing and improving our RA program to best meet the needs of our community, and help you develop and learn new skills.
Interested in applying for a position? We do have a few eligibility requirements to be an RA, and they include:
Have at least a 2.5 GPA
Be a full-time student at Texas Wesleyan
We invite you to apply! Applications are due no later than 5 p.m. on Monday, Feb. 4.
Interview Process:
| | |
| --- | --- |
| Individual Interviews: | Feb. 11 to 14 |
| Group Process: | Saturday, Feb. 23 |
| Hiring Decisions Sent: | Tuesday, Feb. 26 |
| Accept/Decline Position By: | Monday, March 4 at 5 p.m. |
Still have questions? Please attend one of our informational sessions, ask any member of our Residence Life team, or email Rachael Mitchell.
Info Sessions:
| | |
| --- | --- |
| Wednesday, Jan. 23 at 5 p.m. | West Village Clubhouse |
| Thursday, Jan. 24 at 5:30 p.m. | Stella Hall Lobby |
| Wednesday, Jan. 30 at 5 p.m. | OC Hall Lobby |
| Thursday, Jan. 31 at 5:30 p.m. | Elizabeth Hall Lobby |